NEWS
2020.06.02
About nominating new teams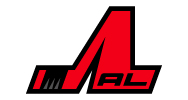 Asia League Ice Hockey (Chairman: Sumio Kobayashi) is pleased to announce that we have officially decided that "Yokohama GRITS" joins the Asia League Ice Hockey 2020-2021 season.
■New Participant
Team Name: Yokohama GRITS
Operating Company: GRITS Sports Innovators Corporation
■Teams participating in Asia League Ice Hockey 2020-2021 Season (8 Teams)
Anyang Halla(Korea)、Daemyung Killer Whales(Korea)、Sakhalin(Russia)、Oji Eagles(Japan)
Tohoku Free Blades(Japan)、H. C. Tochigi Nikko Icebucks(Japan)、East Hokkaido Cranes(Japan)
Yokohama GRITS(Japan)
■Comment from Mr. Sumio Kobayashi, Chairman, Asia League Ice Hockey
Welcome to Asia League Ice Hockey, Yokohama GRITS! The team will use the Shin-Yokohama Skating Center as their home rink, therefore we are happy to see more opportunities for ice hockey fans in the Tokyo area to be able to watch the top league of ice hockey, the combat sports on ice. Unfortunately, the schedule for this season has not been decided yet, but we hope you look forward to the Asia League with the new team.  
(C)ASIA LEAGUE ICE HOCKEY 2010 All Rights Reserved.
Categories
Archives
2020
2019
2018
2017
2016
2015
2014
2013
2012
2011
2010