NEWS
2015.03.27
Asia League Ice Hockey 2014-2015 Champion Tohoku Freeblades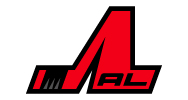 Asia League Ice Hockey 2014-2015 Champion is Tohoku Freeblades.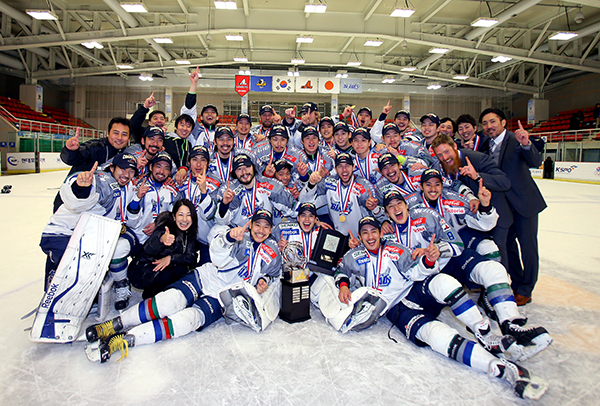 【Final Ranking of the 2014-2015 Season】
League Champions: Tohoku Freeblades
2nd place: Anyang Halla
3rd place: Sakhalin
4th place: High1
5th place: Oji Eagles
6th place: Nippon Paper Cranes
7th place: Daemyung Sangmu
8th place: H.C.Tochigi Nikko Icebucks
9th place: China Dragon

(note) The 3rd and 4th places were decided based on the Regular League ranking between the losing teams in the Semifinals. The 5th place is the losing team in the first round. The 6th, 7th, 8th and 9th places are based on the Regular League ranking.
Playoffs MVP : TANAKA, Go (Freeblades)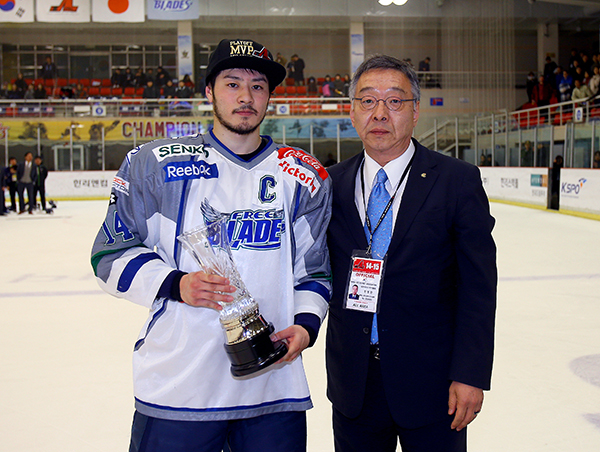 Best Head Coach : WAKABAYASHI, Chris (Freeblades)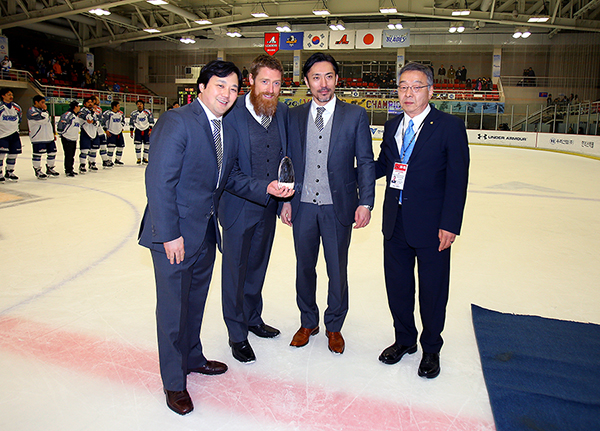 (C)ASIA LEAGUE ICE HOCKEY 2010 All Rights Reserved.
Categories
Archives
2017
2016
2015
2014
2013
2012
2011
2010