NEWS
2019.02.02
2018-2019 Regular League Standings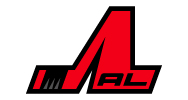 Asia League Ice Hockey regular league is now finished and these are final standings of regular league.
1. DAEMYUNG KILLER WHALES
2. SAKHALIN
3. ANYANG HALLA ICE HOCKEY CLUB
4. NIPPON PAPER CRANES
5. OJI EAGLES
6. HIGH1 ICE HOCKEY TEAM
7. H.C. TOCHIGI NIKKO ICEBUCKS
8. TOHOKU FREEBLADES
*The top five teams advance into playoffs
【More Information】
http://www.alhockey.com/popup/31/standings.html
(C)ASIA LEAGUE ICE HOCKEY 2010 All Rights Reserved.
Categories
Archives
2019
2018
2017
2016
2015
2014
2013
2012
2011
2010