NEWS
2018.09.06
postponing the game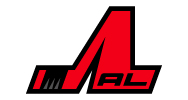 Assessing the current situation, the Asia League Ice Hockey Headquarters has decided to postponing the game Oji Eagles(Japan). Please refer to the following changes.
Along with the earthquake of Hokkaido this time, we will inform you that we will put off the game of Oji Eagles which is home town of Tomakomai city, Hokkaido by chairman ruling.

Also, we will inform that Oji Eagles players and staff are confirmed to be safe.
Postponing schedule:
Sep 8 (Sat) Gno.7 Halla vs Eagles 17: 00 : Anyang
Sep 9 (Sun) Gno.10 Halla vs Eagles 15: 30 : Anyang

Sep 11 (Tue) Gno.13 High1 vs Eagles 19: 00 : Goyang
Sep 12 (Wed) Gno.14 High1 vs Eagles 19: 00 : Goyang

* Schedule of the game to be postponed will be announced separately.
* Depending on the future situation there is the possibility of postponing further games in addition.
(C)ASIA LEAGUE ICE HOCKEY 2010 All Rights Reserved.
Categories
Archives
2018
2017
2016
2015
2014
2013
2012
2011
2010