NEWS
2017.09.01
Change Rules(Overtime,Game winning Shot)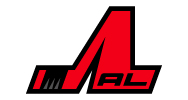 Asia League Ice Hockey change rules. Please refer to the following changes.
1. Overtime (OVT)
Side Change : Do not change
2. Game Winning Shot (GWS)
Cleaning The Ice : Operate
Player : 5 players per each team
Decision method of win and lose : Five players per team failed to win, operate sudden death
Goal side : Use same as overtime.Use both goal side.
(C)ASIA LEAGUE ICE HOCKEY 2010 All Rights Reserved.
Categories
Archives
2017
2016
2015
2014
2013
2012
2011
2010